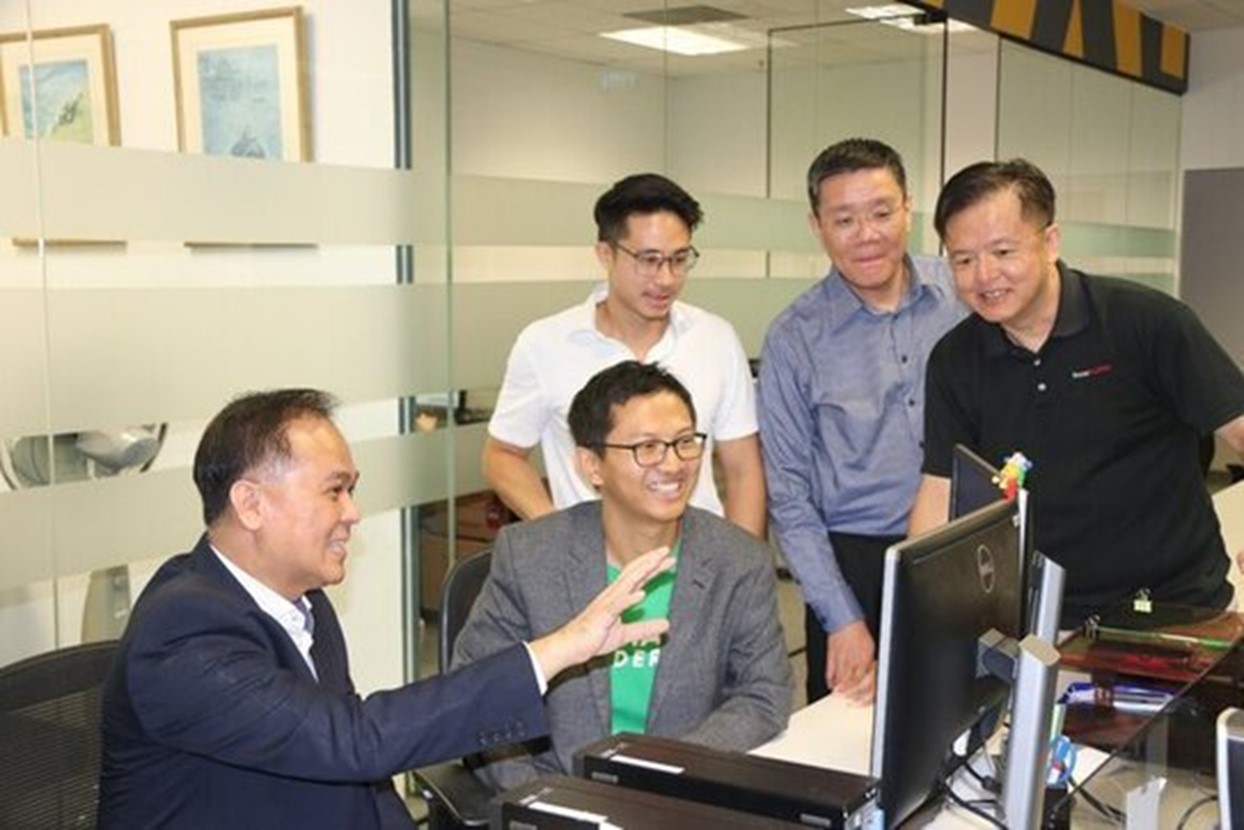 Group CEO ShareInvestor Christopher Lee (Left: in dark blue suit) chatting with management staff
On 3 January 2023 ShareInvestor Pte Ltd, "ShareInvestor" or "the Group" announced its S$30 million merger with Investing Note Pte. Ltd. ("InvestingNote"), the fast-growing community-driven platform since 2014.
The merger will create Singapore's largest independent platform for investor relations, market data tools and investor education under one roof. The enlarged customer base spans Gen X, Gen Y(Millennials) and Gen Z; reaching out to 300,000 investors and over 650 public listed companies. The merger provides a one-stop platform for business partnerships with Advertisers, Sponsors, Key Opinion Leaders, and Brokerage Houses.
InvestingNote is renowned for its large following of Gen Y(Millennials) and Gen Z investors, due in no small part to its CEO, Shanison Lin Xinshan ("Shanison"), being a Millennial himself who shares the younger generation's life aspirations, immersion in the digital world, and financial objectives.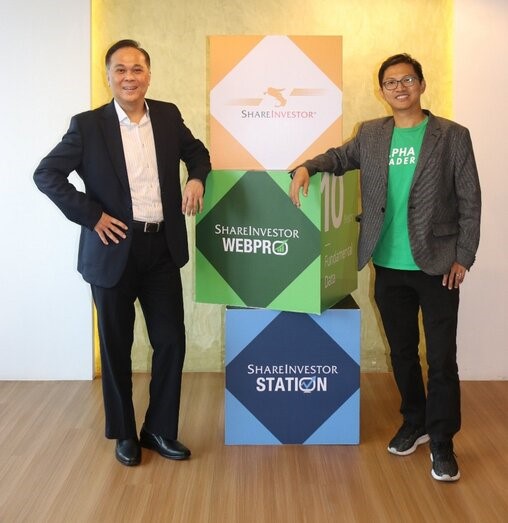 ShareInvestor's Christopher Lee (Left) and InvestingNote's Shanison Lin (Right)
Mr Christopher Lee CEO, ShareInvestor Group said: "The merger with InvestingNote is a natural progression for ShareInvestor given our long and synergistic relationship. It makes us even more attractive as a one-stop platform for advertisers, sponsors, key opinion leaders, brokerages and other financial intermediaries to forge win-win business partnerships with us. The merger also brings on board new talents and technologies and positions ShareInvestor as a future-ready financial intermediary for both traditional and digital assets."
Shanison joined ShareInvestor in 2009 as a software engineer after he graduated from National University of Singapore with a Bachelor of Information Technology on a Ministry of Education ("MOE") scholarship and left in 2014 to start InvestingNote. In 2015, ShareInvestor took an initial 15% stake in the startup and subsequently both ShareInvestor and two of its senior management increased their total stake to 32%.
Shanison's belief that financial literacy should be fun and profitable has powered InvestingNote to be the largest social investing network for young retail investors in both Singapore and Malaysia. Advertisers, sponsors, key opinion leaders and brokerages have been quick to recognise the value of tying up with Investing Note to engage its subscriber base of youthful and enthusiastic investors.
What can retail investors expect from the merger?
We can expect the tireless Shanison to dive straight into his new role as Group Managing Director of Investor Platforms, as well as a member of the Board of Directors in the enlarged Group, to bring them exciting new products that will scale up the level of investor education.
Said Shanison, "I want to grow our unique brand of community-driven investor education beyond Singapore and Malaysia to Thailand and Indonesia where the Group already has a presence but has not yet built the digital infrastructure for community-driven investing."
Added Shanison, "There are several differences between InvestingNote and the old-type of forums that used to populate the Internet. In the first place, most of the participants on our platforms are genuinely interested to learn about the fundamentals of the market. Not just to spread rumours and try to run a stock up and down. In any case, with easy access to information, such tactics do not work anymore.
Secondly, technology has enabled us to do much more to facilitate interaction within the community and to present the platform in an eye-catching design and format.
Thirdly, we have interesting activities that enhance the bonds in the community. We organise visits to companies that our investors have a strong interest in, to learn more about their business.
We also run virtual stock trading competitions for investors to apply the skills they have learned. And every week we have key opinion leaders leading discussions on different topics.
InvestingNote has become the favourite virtual watercooler chat corner for young investors. We will enhance our differentiation factors by engaging even more with our subscribers to find out what they like about InvestingNote, and their wish list of features they would like InvestingNote to have."
Commenting on the merger, Mr Chan Kum Kong, Head of Research and FinLit, Singapore Exchange (SGX Group) said, "With the rise of a younger generation of tech-savvy investors, there is a need for high-quality information and innovative solutions for online communities to hone their investment skills. The merger between ShareInvestor and InvestingNote will combine the talents and capabilities of both platforms and broaden their reach to investors in the region. We look forward to the merged entity bringing added vibrancy to Singapore's retail investing landscape."
Mr Greg Baker, CEO of TD Ameritrade Singapore, said, "Knowledge is an investor's best asset, and young investors know this. They place a high value on credible insights that can help them make smarter investment choices, in their pursuit of financial well-being. We have worked with ShareInvestor for over a decade and look forward to furthering our collaboration with the enlarged entity to make investor education readily accessible to all."
Mr Gavin Chia, Managing Director, Moomoo Financial Singapore Pte. Ltd. said, "We have a symbiotic relationship with ShareInvestor and InvestingNote. In today's increasingly complex financial markets, investor education is of utmost importance for informed decision-making. The ShareInvestor Group's services and its footprint in the Southeast Asia region will serve us well as we venture into these markets."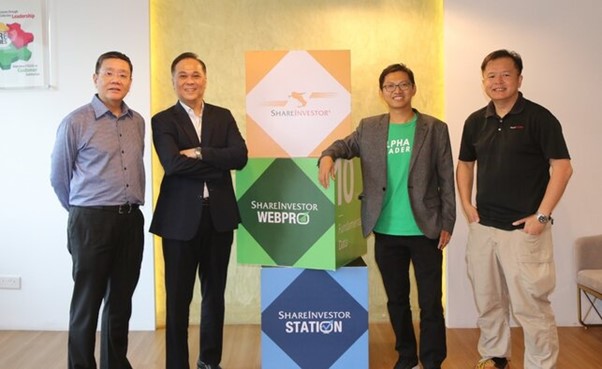 Left to Right: Lim Dau Hee (Chief Operating Officer), Christopher Lim (Chief Executive Officer), Shanison Lim (InvestingNote) and Wayne Koo (Waterbrooks)
Mr Christopher Lee concluded: "The Group's enhanced talent and technology resources, together with its growing footprint in Singapore, Malaysia, Indonesia, and Thailand, give us confidence that we can be the leading regional financial intermediary, riding on the promising economic outlook for the ASEAN markets."
The merged Group has set its sights for an initial public offering ("IPO") on the Singapore Exchange or another reputable stock exchange within the next few years.
For original article, please visit: https://www.investor-one.com/editorial/22536-ShareInvestors-S30-million-merger-with-InvestingNote-creates-largest-independent-financial-technology-media-platform-in-Singapore-reaching-out-to-300000-investors