Post Covid-19 demand and supply for Security Services Industry workers
Will the pandemic really be over in 2022? In April 2022 Health Minister Ong Ye Kung predicted that Singapore will experience a new Omicron wave in July and August, as COVID-19 antibodies start to wane. The prediction is coming true as we are currently seeing a surge in Covid-19 cases. Mr Ong said the Ministry of Health has detected the new highly transmissible BA.4 and BA.5 Omicron subvariants among the new infections.
However, many government quarantine facilities (GQF) and community care facilities (CCF) that had employed thousands of security officers, screening officers (SSO) and safe distancing ambassadors (SDA) were closed in March as the country moved to a policy of "living with the virus". Many affected personnel from the security and healthcare related sectors were redeployed as Traffic Management Officers at airports where air travel has already shown indications of a strong recovery; as well as at existing Covid Testing and Vaccination Centres. But there is still a backlog of Traffic Management Officer vacancies to be filled. Traffic Management Officers are classified as Security Services Industry workers.
Riding on this demand for Traffic Management Officers, ASHTREE is recruiting Traffic Management Officers and offers a gross salary of S$2650 for 176 hours of work every month, computed at 8.5 hours a day for a 5-day rostered work week. The S$2650 gross salary is the 2024 wage target set by the government's Union-Association-Industry tripartite collaboration for the Security Services industry. Under the leadership of its Founder and Managing Director, Dr Matthew Yap, ASHTREE aims to be amongst the early adopters of the 2024 wage target to set an example for the industry.
In addition to airports and Covid-19 testing and vaccination centres there is also strong demand for Traffic Management Officers from other industries. Construction companies have a backlog of orders to fill from COVID-19 delays. Traffic Management Officers with approved Land Transport Authority (LTA) permit to work (PTW) are mandatory requirements at construction sites.
Just months ago, during the COVID-19 pandemic, security officers had to contend with a S$2800 gross salary for a punishing 312 hours of work per month, computed at 12 hours a day for a 26-day roster. This was for a mandatory 6-day rostered work week. (COVID-19 facilities sometimes do provide a site allowance or performance incentive of at least S$1000 monthly, but this comes with strict attendance and no-medical leave conditions.)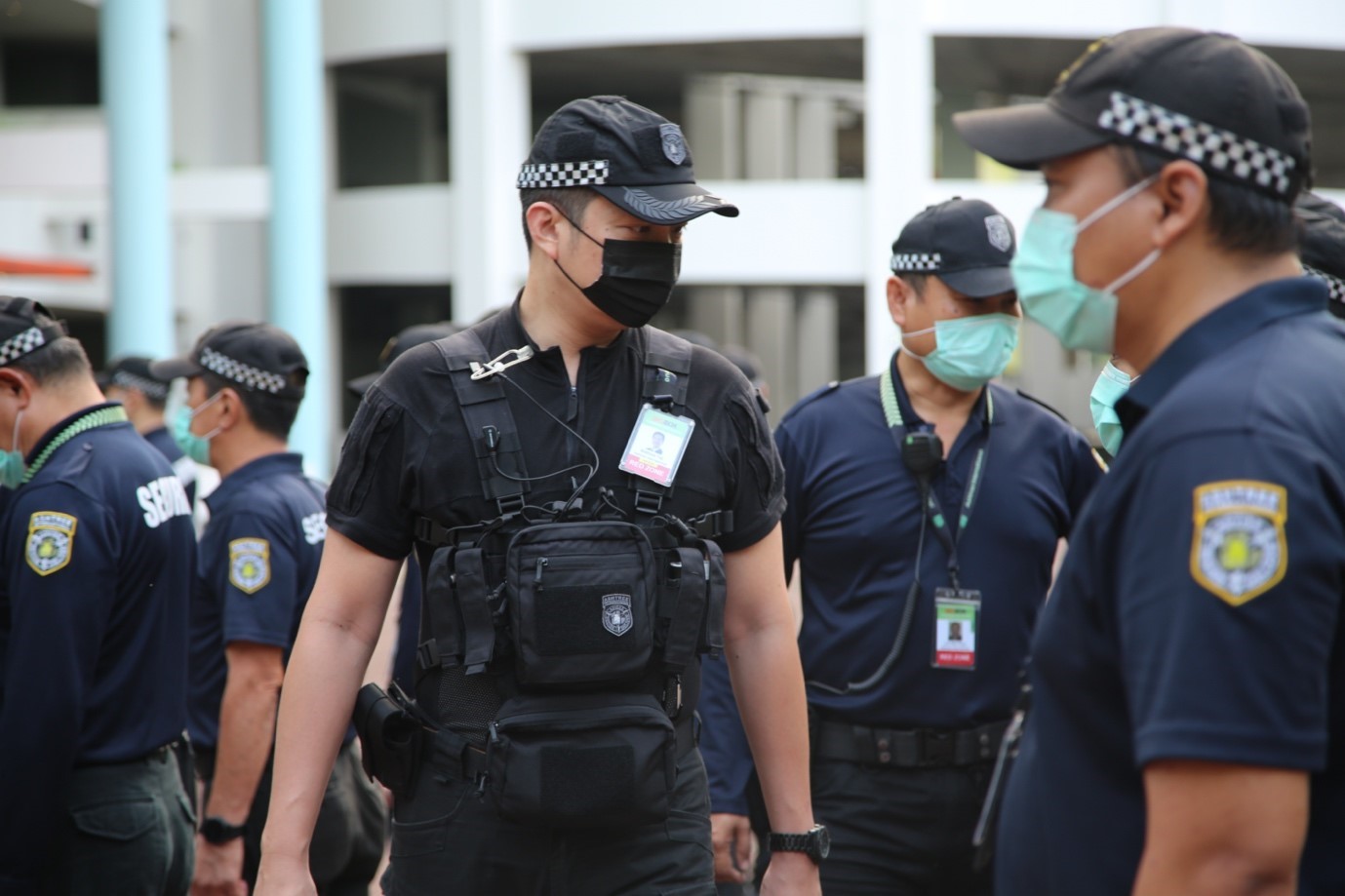 At the Big Box Community Care Facility (2020), Dr Yap conducts a monthly muster parade to check on the well being of the officers on deployment.
In the recent parliament seating in February 2022, Finance Minister Lawrence Wong (now Deputy Prime Minister) announced that more than S$2 billion will be set aside to support workers and businesses grappling with the impact of tighter COVID-19 restrictions. One of the key beneficiaries will be the workers in the Security Services Industry.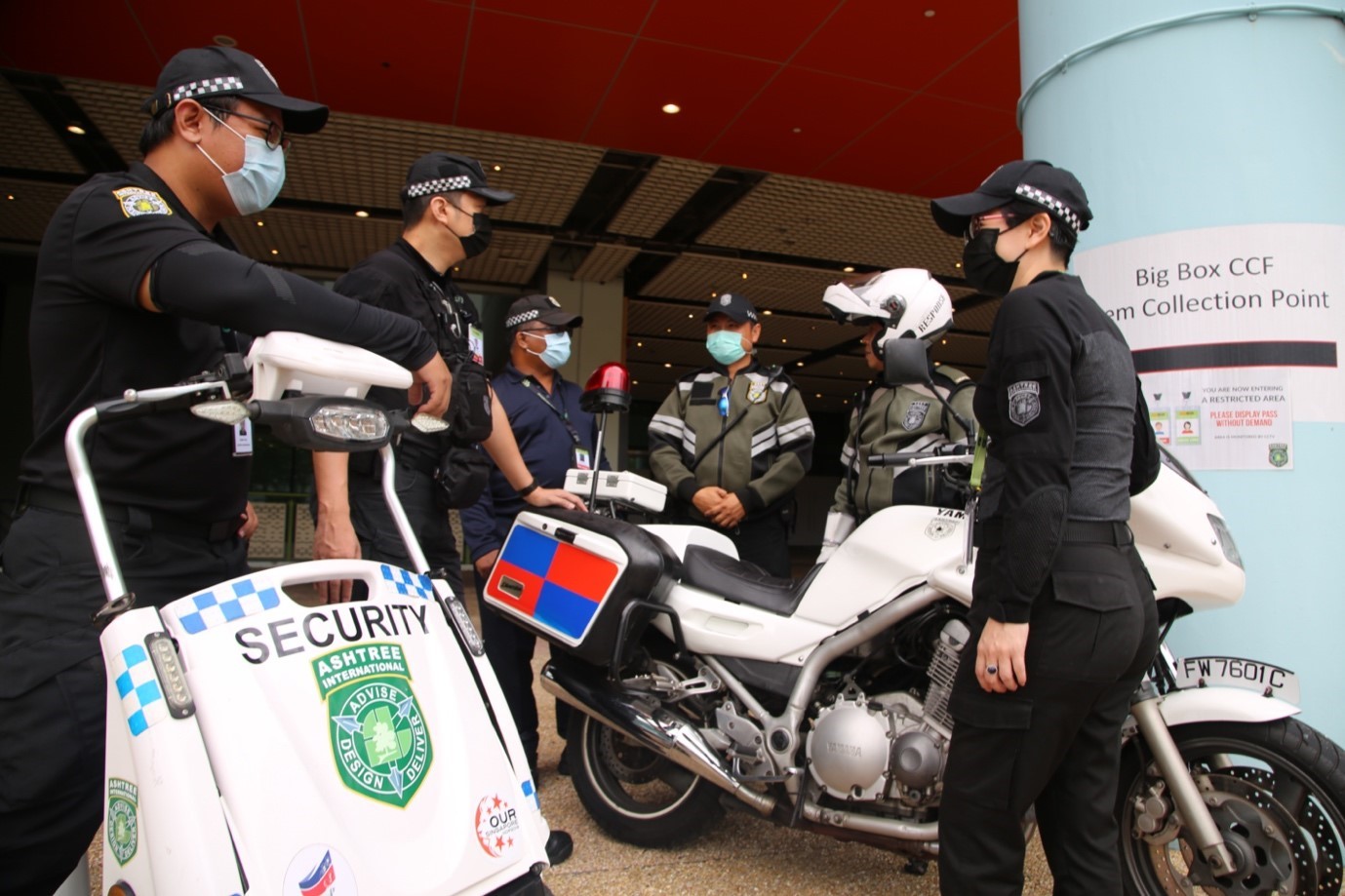 "3M: Men, Method and Machines- ASHTREE believes in equipping officers with the appropriate skills and tools to do their job.
Security Services officers were originally scheduled for an annual increment under the Security Industry progressive wage model, but this announcement will be a larger and more significant adjustment. "Security agencies (will) generally welcome the good news in terms of this funding support. Unions and security agencies will work towards complying with this target gross salary yearly increment until we achieve the 2024 starting salary of S$2650", says Dr Matthew Yap, during an interview with Singapore News-at-5 on the response to the 2022 Budget.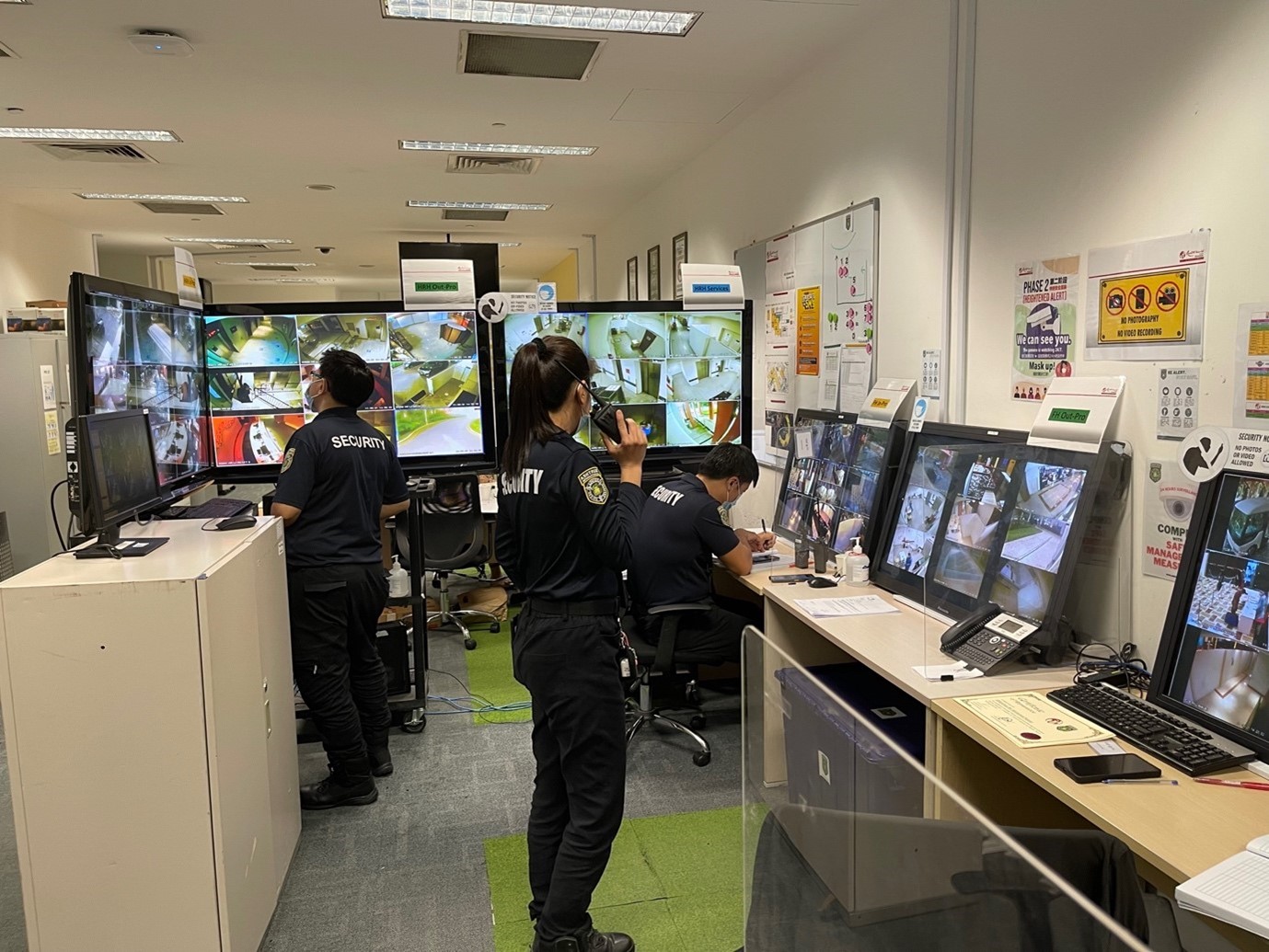 At the Hard Rock Hotel and Festive Hotel Community Care Facility (2021), ASHTREE officers operate in the Red and Green Zone, as well as the Security Command Centre.
In his newly published book, "Sun Tzu - The Art of War-30 Ways to Transform", Dr Yap also shares the challenges of meeting the salary expectations of security officers but who need to skill up on infection protection control (IPC), the donning and doffing of personal protection equipment (PPE) and standard operating procedures (SOP) of the Security Services Industry. During the COVID-19 pandemic, Dr Yap managed five community care facilities, conducted IPC and PPE training, and employed over 200 officers in Red and Green Zone deployment.
The first edition of his book is not available at the bookstores, but readers will be encouraged to contribute a minimum sum to the Straits Times Pocket Money Fund (STPMF), in exchange for a book. The book's debut on 8 July 2022, has raised S$1000 for STPMF, with an impressive amount of over S$4000 raised by the end of the week.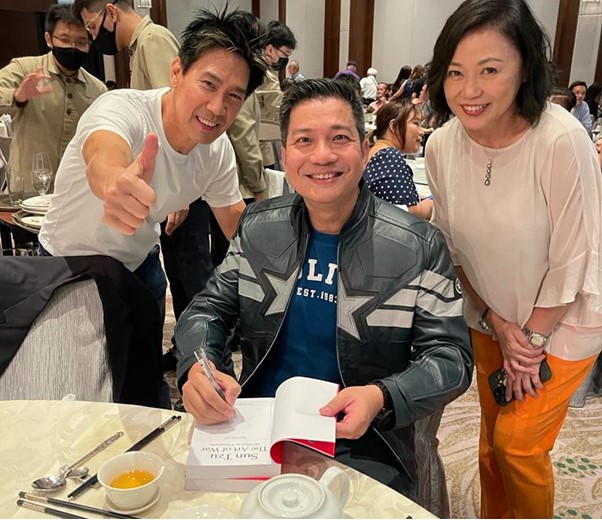 MediaCorp celebrity Xiang Yun and Edmond Chen were amongst the first to receive an autographed copy of the Sun Tzu, Art of War – 30 Ways to Transform, at Advancer Global's Dinner and Dance on 8 July 2022
Dr Yap hopes to achieve his target of S$10,000 before Singapore celebrates its 57th National Day on 9 August 2022. Dr Matthew Yap also debuted his book at the Advancer Global Dinner and Dance at Merchant Court Hotel on the same night on 8 July 2022. MediaCorp celebrities Xiang Yun and Edmond Chen were brand ambassadors for Advancer, and they were amongst the first to receive an autographed copy.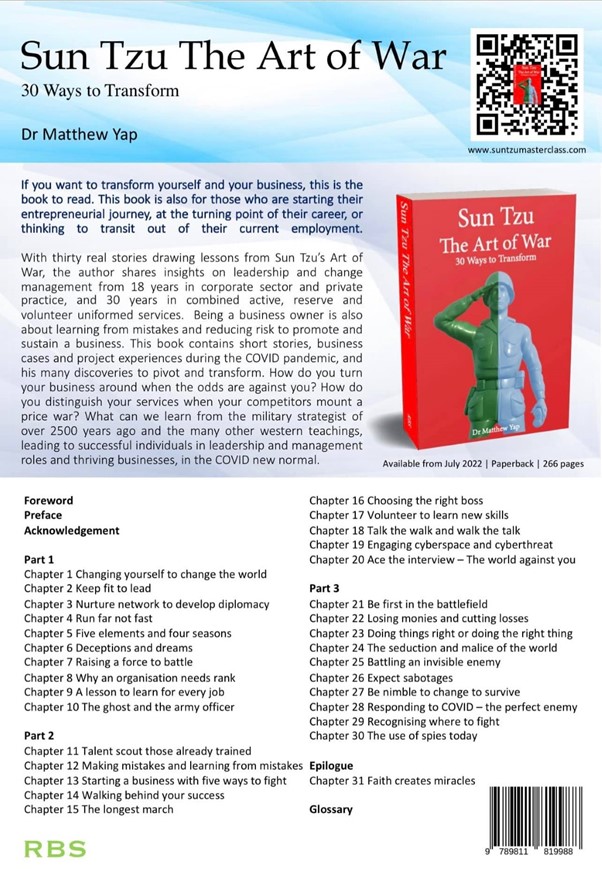 For more information, visit https://www.facebook.com/suntzumasterclass
Article Contributed by Waterbrooks Consultants, a member of ShareInvestor Group: https://www.waterbrooks.com.sg/
For original article, please visit: https://www.investor-one.com/editorial/21295-Sun-Tzu-Art-of-War-Do-not-depend-on-the-enemy-not-coming-but-depend-on-our-readiness-against-him-Upskilling-the-Security-Services-Industry-to-benefit-its-workers-post-pandemic